Hello There!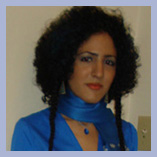 Welcome to my little corner on the web.
This place has been around since 1992. Yes, no kidding. I started it when I was a child. It has been, and is, sort of a sandbox / playground for a whole lot of ideas and projects.
As a result of how long it has been around and the size it has grown into, and also the fact that I have very little time, I'm not maintaining it altogether that well. So yes, there are many parts of it that are entirely outdated, and others that are up to the date. I guess it's more or less obvious which is which, I've also put a comment on most of the outdated parts.
That being said, it's definitely still very much "alive". It's updated rather often and new toys and little experiments are added pretty regularly, despite some parts of it having the age of god.
The most regularly updated parts of this place are: Gallery, Blog, Verse
The website is best viewed with Chrome / Firefox / Opera / Safari and most anything other than Internet Explorer.
Latest Developments [argh, this is a bit outdated here]:
- Debugged and updates gallery. Now can deal with geo-location tag on pictures.
- I have a new URI shortener up and running.